Does your shop need more traffic?
Etsy's Promoted Listings are advertising, pure and simple. Enrolling in the program increases the visibility of your listings. (
Here's how to set it up
.)
However, there are benefits to Etsy's Promoted Listings besides the obvious.
A bump for your shop
Who doesn't need a bump in Esty relevancy? That's exactly what Promoted Listings give you. It happens because you get more clicks and favorites. Those extra clicks (albeit paid for) bump your items up in Etsy searches. The effect lasts beyond your campaign, too.
Increased visibility
Some sellers feel that having two slots on a page rather than one enhances your image to the shopper. You look like a more established shop somehow by being present twice. A shopper may see your item once and not click, but choose to investigate when they see it a second time.
Access to enhanced stats
Etsy's Promoted Listings Dashboard is a great source of additional statistical information. Where else can you see how many impressions you get? Some questions answered are:
When presented with your item image, what percentage of shoppers actually click on it?
How active were shoppers on a given day? All factors being equal, fewer impressions mean less shoppers searching.
After a week or so we begin to receive access to more data about exact what search terms were used. On your "Manage" chart, we begin to see links to "searched terms."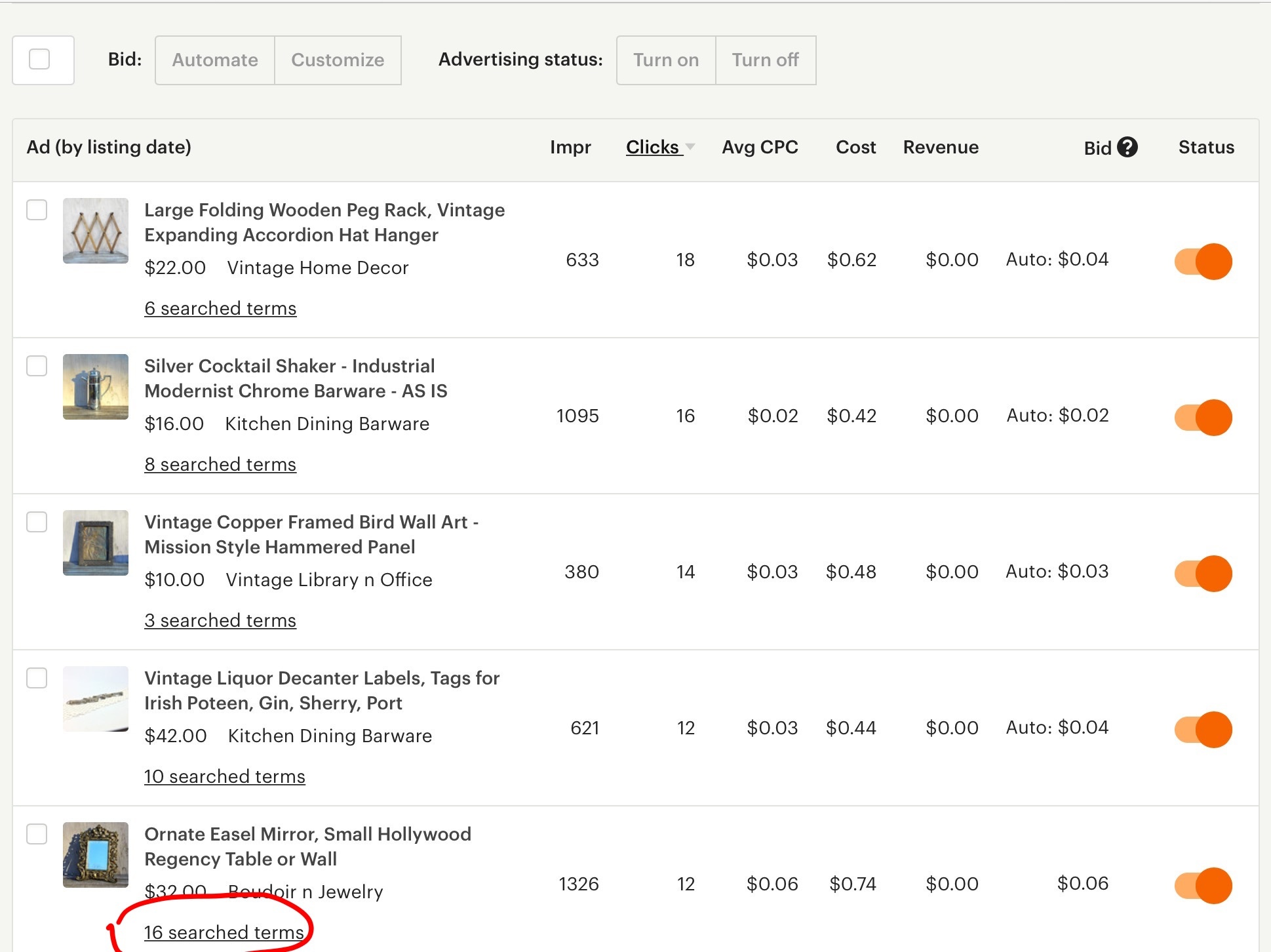 Open the link and you see a screen that provides some useful data, called "Listing Analytics."
If no terms are available, try one of two things:
2. Expand the date range. You a week or more of data for the system to provide any data.
The screenshot below is an example of some keyword details from the Listing Analytics page: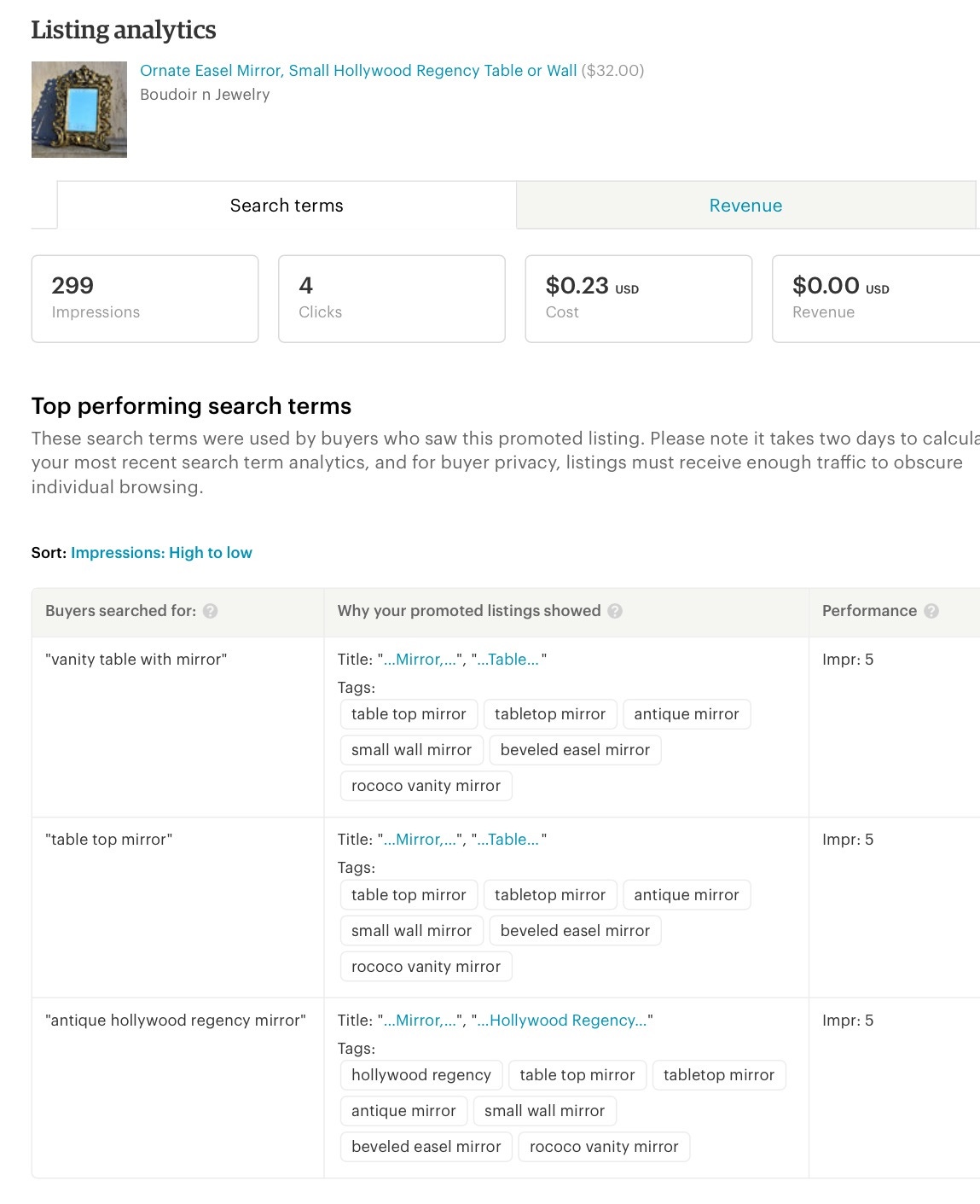 For example, I discovered that plurals are not necessary according to my data. So I can adjust my tags, perhaps squeezing more tags in those thirteen fields. (I am trying that out at least.)
I am still new to this program. I will learn more as time goes on. And I will be sharing it with you.
How have you benefited from your promoted advertising campaign? What have you learned?