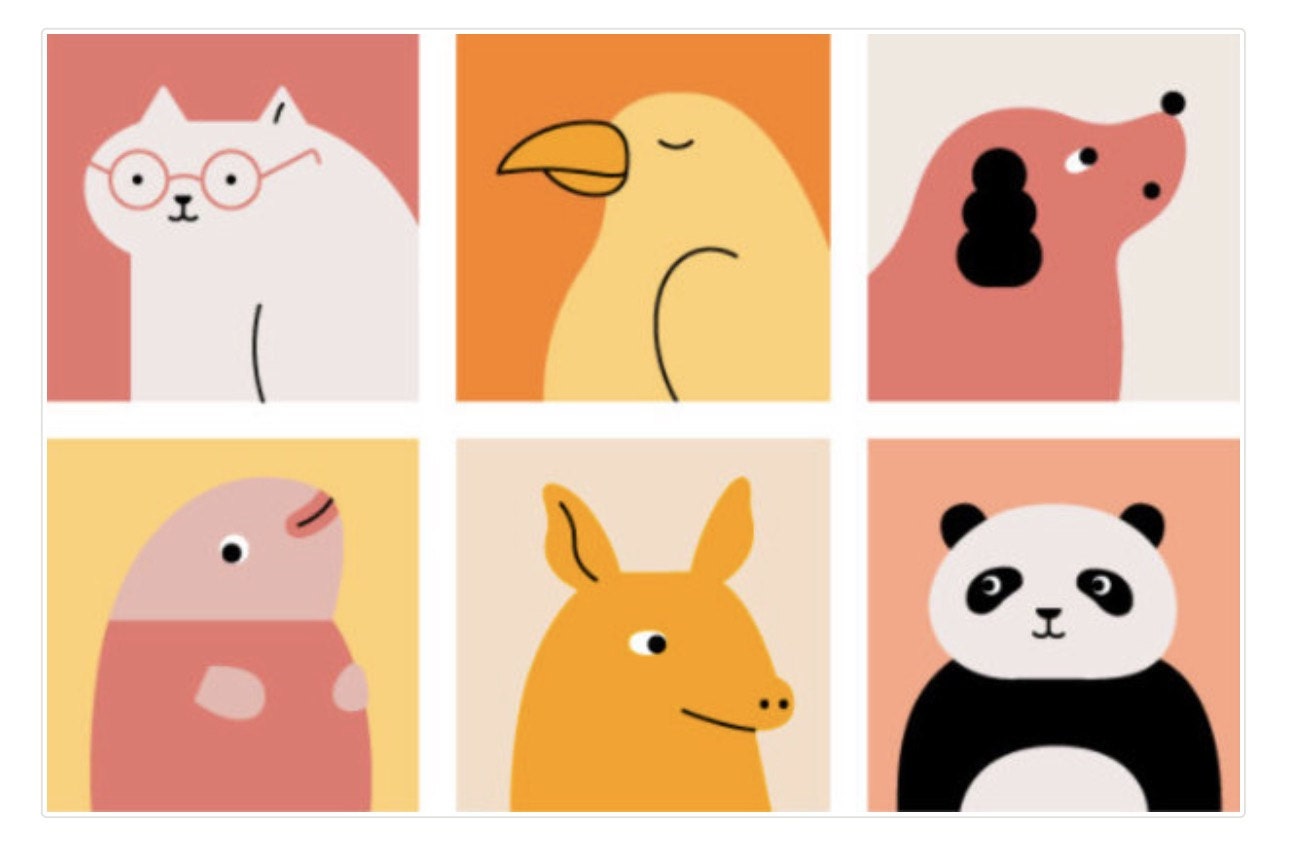 Have you seen Etsy's new guest avatars?
Have you had any buyers using the guest checkout? I have. There is a small caveat for sellers here...
This is how I found out: I had a few sales over the weekend. This morning while packing up orders, I noticed the same avatar on two of my buyers.
That happens once in a while, the buyer makes a second purchase without saying anything. No problem, I repacked to combine their packages.
Except I happened to take another look. It was two different buyers, yikes!
I checked back through my sales. Who knew? Etsy gives guest buyers a choice of six avatars. (As you can see my guest buyers seem to prefer the pink cat.)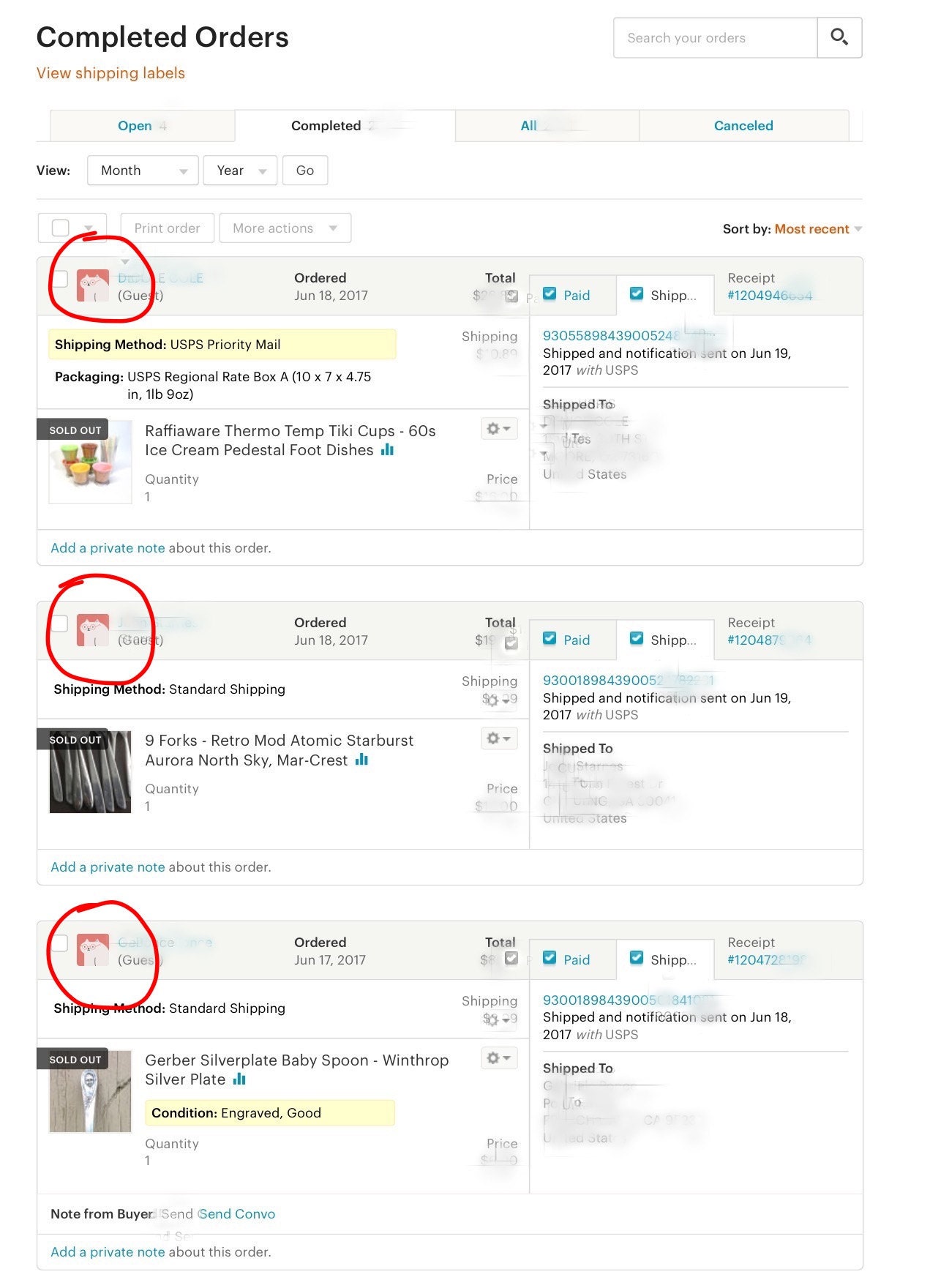 Looks like the same buyer on my seller sold order screen
According to Etsy's help page on this new feature:
"When a buyer makes a guest purchase in your shop, you'll see their full name on the order along with one of these guest avatars..."
"Your guest orders will appear alongside orders from signed-in Etsy members and can be fulfilled in the same way. There is no additional fee for guest checkout."
Good to know... Now you know, too.