Etsy recently announced that all new listings will default to automatic renewal.
There is an easy workaround if you prefer to renew manually.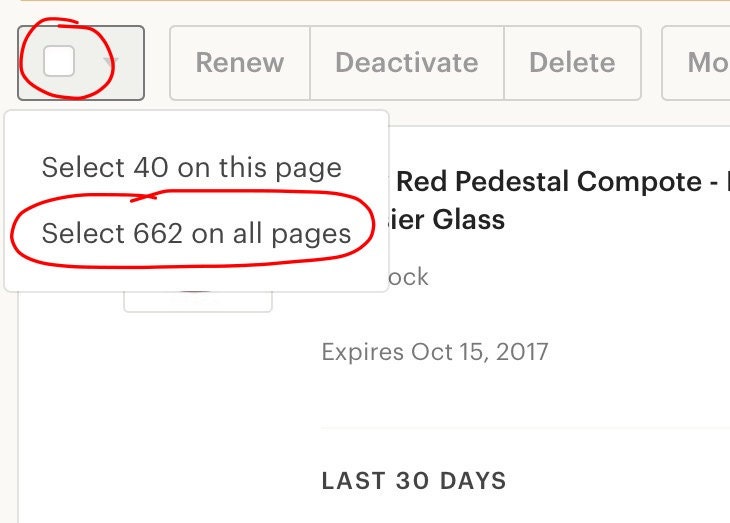 It is simple. Go to your active shop listings page. Arrange it so that your listings are the newest first. Tic the orange select box to select your newly listed items.
Then, along the top, it says "Renew, Deactivate, Delete." After that is "More." Click that.
Select "Manage Renewal Options."

A box appears that gives you the choice to make those listings manual. Tic (select) the round box next to that. Click "Apply." Done!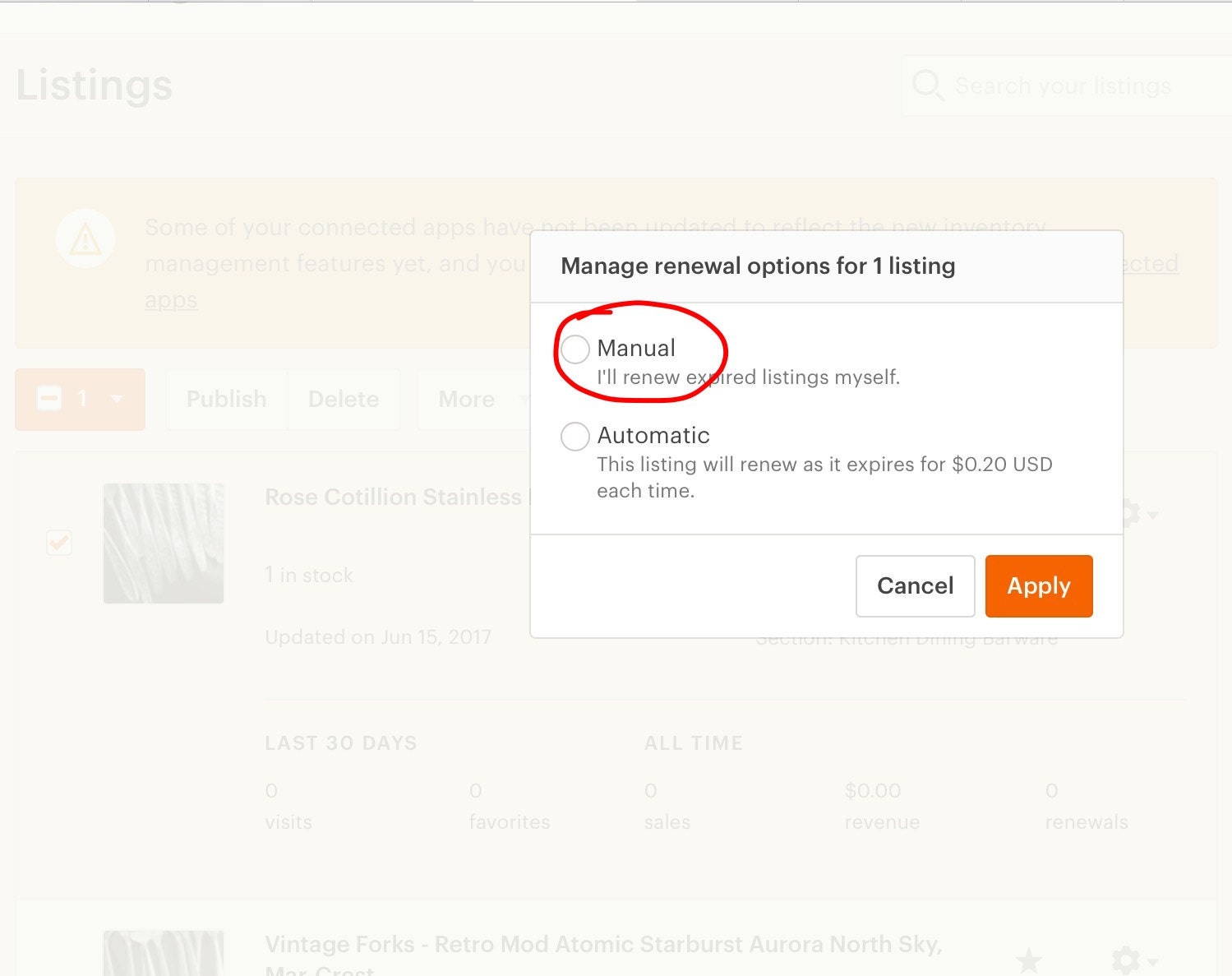 Click on "manual," "apply" and you are all done.
(This is possibly a non-issue for those who always copy other listings to make new ones... Be sure to check your new listings.)
Stay tuned for more quick tricks for Etsy selling, and online selling in general.